Like the previous cards we did for FunTreks Guidebooks, Zaxyn is excited to add Fly Fishing maps to our GPS data card portfolio.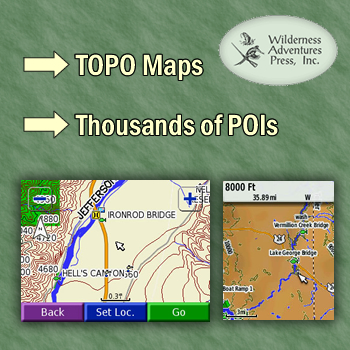 Wilderness Adventure Press has been producing amazing Fly Fishing guidebooks and map books for years, so adding full-featured data cards to their lineup is the next logical step. These cards correspond to statewide map books, and can be used with or without the book (although having a printed map books is always advised). By including far more waypoints than can be added to a paper map, any data-hungry angler can get plenty of info right from his GPS. On Garmin units, WAP has included freely available TOPO maps from GPSFileDepot.com as a service to their users. So Topo + thousands of POIs for fishing in an entire state makes these cards a steal for under $30. Many POIs include detailed information on fishing access, phone numbers & websites for outfitters, and even gauging station information.
Right now the Colorado & Montana cards are available on the Wilderness Adventure Press website, with several more cards coming soon.