We would like to invite you to join us for our next webinar "Original Content Marketing" on December 17th at 2pm MST.
This free, no obligation webinar will cover:
Why a blog for your company

may not be

the best use of your resources
How to communicate

amazing stories

to your current and future customers
Why

content marketing

is a good strategy for businesses in the 4x4/OHV industry
How you can create compelling stories to

connect

with your community
The

best ways

you can partner with creators to jump-start your storytelling
How to realize up to

300% ROI

with a sound content strategy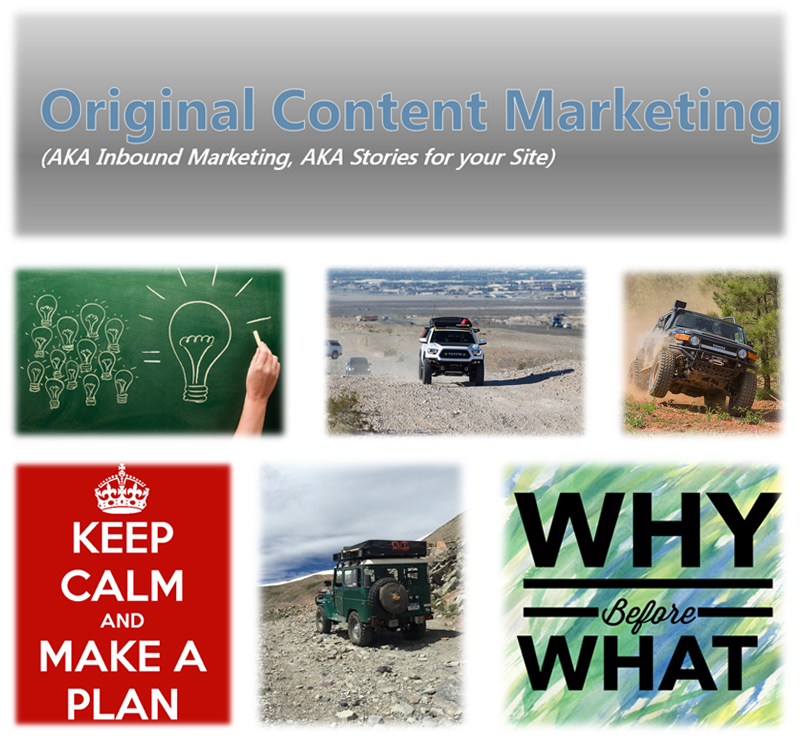 We expect the presentation to last around 60 minutes, perhaps a little longer depending on questions.
About Shane & Beau
Shane is the owner of Zaxyn Media and Publisher of TCT Magazine, he has experience at all levels of content creation, marketing, and building online communities.
Beau is Editor in Chief of TCT Magazine and co-creator of the LivingOverland.com blog. He's connected to multiple industries and provides unique insight on how to grow brands through content creation.
To Sign Up
Simply e-mail This email address is being protected from spambots. You need JavaScript enabled to view it. to let me know you'll be joining us, and I'll send a link before the presentation begins.