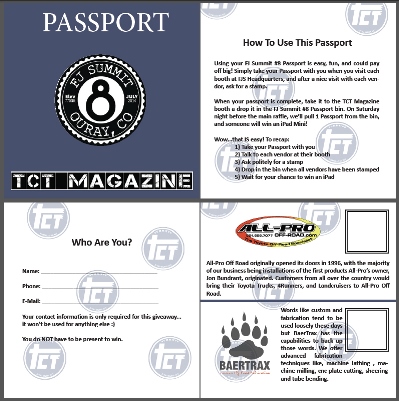 Custom Trail Leader Guides were another great publication we added in 2014. Working with the Trail Boss Mr. Krieger, we created custom 2 page (front/back) TLGs that were handed out to each trail leader for use while guiding a trail. The front side includes detailed information about the trail, including best practices and notable features. The back side features a custom topo map with mileages for each major leg of the trail. We created TLGs for: Black Bear Pass / Ophir Pass, Imogene Pass, Alpine Loop, Pougkeepsie Gulch, and California / Corkscrew Gulches.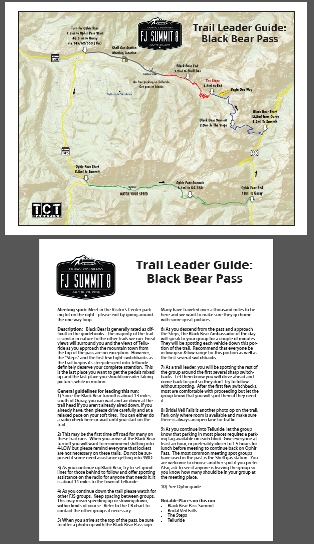 These Trail Leader Guides helped the Summit by keeping trail leaders informed and giving them a concrete example of how to best lead a trail. Additionally, many participants asked if they could get a copy of the TLGs as a momento from their trip.
Custom publiccations such as these can be created for your event, at a relatively low cost. In some cases we can create the layout for a publication in return for a full sponsorship for your event. Contact Zaxyn today to learn more!