January 2013 Issue!
SEMA 2012, Jacque's 2013 TTSE, MPAC MSM FJ Drawer, Your first $3,000 in mods.
April 2013 Issue!
Manley Explore Trailer, Baja Mexico Trip, Maya Rally FJC, Snorkel Install, MORE!.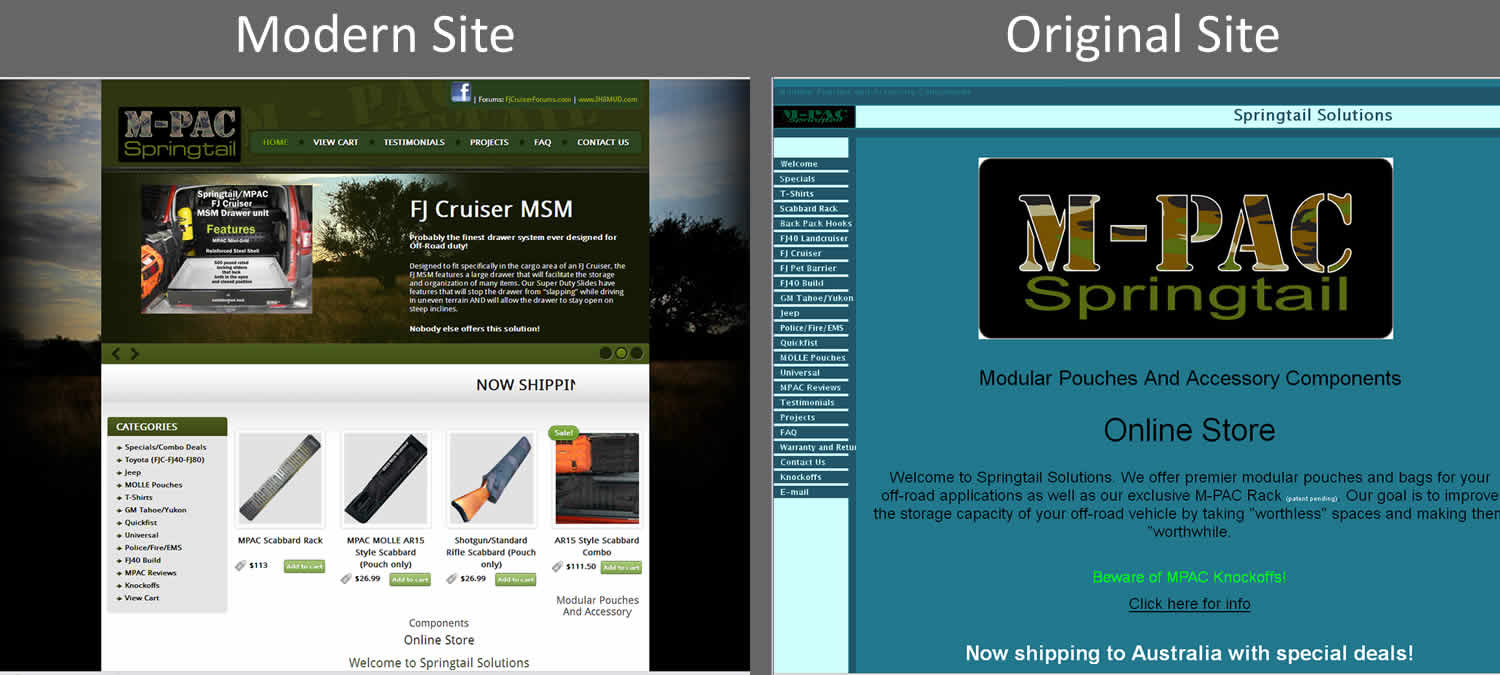 New Springtail Solutions Site!
Months of work have resulted in a new site that's simply amazing!
Top Features:
WordPress CMS | WooCommerce | Integrated Shipping | Amazon + Paypal Payments
June 2013 Issue!
Overland Expo, Cruise Moab 2013, Rock Therapy, MORE!.